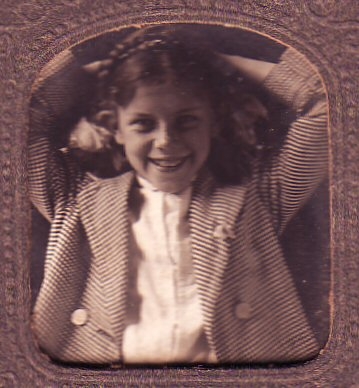 This is a picture of a great grandmother,
Gertrude (Finley) Lever
. I actually have quite a few photos of her, but this one is one of my favorites. The picture is less than an inch square. I had thought about attempting to remove the photo from the border so I can see more of the photo, but I am afraid I would damage it.